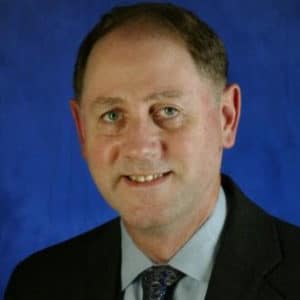 Edward "Ned" Lundquist, ABC, IABC Fellow, is a retired U.S. Navy captain with 33 years of professional affairs and strategic communications experience. He is an accredited business communicator and award-winning communicator who served as president of IABC/Hampton Roads and IABC/Washington, director of U.S. district 3 and chair of the International Accreditation Council for IABC. He was named an IABC Fellow in 2016. Ned has won a Public Relations Society of America Silver Anvil award, three IABC Gold Quill awards, and the IABC Jake Wittmer award for excellence in communications research.
He is a principal science writer at MCR Federal in McLean, Virginia, supporting government clients; and has his own company, Echo Bridge LLC, which provides outreach and advocacy support to commercial clients. He served on active duty for 24 years in the U.S. Navy as a surface warfare officer and public affairs specialist. Captain Lundquist was a Pentagon spokesman with the Office of the Assistant Secretary of Defense for Public Affairs, Director of the Fleet Home Town News Center, and director of public affairs and corporate communications for the Navy Exchange Service Command. His last tour of duty was commanding the 450 men and women of the Naval Media Center. Captain Lundquist is a member of the executive committee of the Surface Navy Association and chair of the SNA communications committee. He writes for numerous naval, maritime and defense publications and chairs and presents at communications, naval and maritime security conferences around the world.
He is a world-traveler and storyteller. Join us on this week's podcast and hear some of Ned's great stories, learn the importance of understanding your audience when you communicate, and laugh with us as we discuss times when communication may have missed its target.