Kim Polman is an international public speaker, a polymath and a citizen of the world. She has been an environmentalist for many decades, has taught music, performs as cellist in chamber groups and orchestras, has initiated research on expats and ran a community-based website for the expat community in Geneva.
Kim is a Vice chair of a charity dedicated to literacy for the blind and the visually impaired children in east Africa. She is an avid advocate of The Golden Rule ~ Treat others and the planet as you would wish to be treated ~ which is how she got to co-author the first book called Imaginal Cells – Visions of Transformation, and established Reboot the Future Foundation.
In 2016, Kim Polman and Stephen Vasconcellos-Sharpe invited 25 of the world's most respected leaders and thinkers to build potential roadmaps across business and government, based on understanding the potential power of the Golden Rule.
The result was a landmark book, Imaginal Cells: Visions of Transformation. An exhilarating, thought-provoking anthology that explores how a compassionate approach to business, politics and the environment can transform our planet.
It asked: What happens when we let the Golden Rule guide us to shift our thinking and behavior?
Motivated and supported by the inspiration and leadership of the authors, including Al Gore, Paul Polman, Desmond Tutu, Muhammad Yunus and many more, Reboot the Future was founded to take up their unifying cause.
It is our honor to introduce you to Kim Polman and Reboot The Future. The team here at Master Your Story is thrilled to be in the company of such great visionaries, world leaders and people who care about humanity and the planet. Please enjoy our conversation and for more information log on to rebootthefuture.org.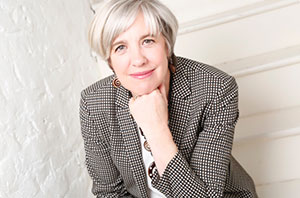 Chairman and Founder of Reboot the Future