It has been almost a year since I joined Brian Johnson's Optimize.me program. Through the program we were assigned a "Swim Buddy" to go through the process. I have the pleasure of being teamed up with David Cook. David who describes himself as Father, Entrepreneur, Web Designer, Trail Runner, Spartan Finisher, Spiritual Hippy, living to give his greatest gifts in greatest service to the world, joins me on today's podcast.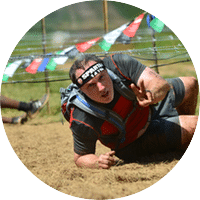 Optimize with Brian Johnson features the best Big Ideas from the best optimal living books. More wisdom in less time to help you live your greatest life. In this podcast we bring up AM & PM bookends a concept taught to David and I during the Optimize Program. Its a great way to map out your day to bring you more success and positive experiences.
Also in this podcast we focus on the importance of breathing and how to bring your intentions into focus. Its important that we pull from our stories, develop our intentions and use them to help heal our lives and the lives of those around us.