Neville Gardner grew up in Northern Ireland, in the village of Lambeg in County Antrim (10 miles from Belfast) where the influence of both Irish and Scottish cultures, cuisine and humour were fairly equal, it's appropriate that his pub and restaurant would reflect this upbringing and background. Based on his family's history and their untold story, he opened Granny McCarthy's Tea Room and bakery back in 1997 to share the hospitality, foods and culture that he grew up with.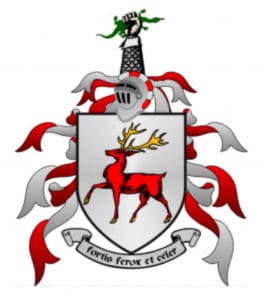 For almost 15 years, the Cafe grew from a Bakery & Tea Room into a restaurant — minus the alcohol — following trends of great cafes like Betty's Tea Room in Harrowgate in Northern England and the Avoca Cafe in Ireland.
"Any guest or visitor to my house in Lambeg, County Antrim, had to be served a pot of tea and some kind of home baked treat. My Granny McCarthy, who did a lot of my rearing, made sure I knew the proper way to make the tea," said Neville.
He was accustomed to providing hospitality (even at an early age) to anybody who came to his house. The origins of hospitality and recipes used at Granny McCarthy's came from my upbringing, baking, and the personalities of my Mother and Grandmother — all the lessons and priorities I learned from my family.
In 2013, McCarthy's morphed into McCarthy's Red Stag Pub and Whiskey Bar — adding the Red Stag emblem from the McCarthy Coat of Arms to the name. The name change indicated our intention to keep our customers' favourites, but we also had a vision to significantly expand our offerings. We created our menu to become that of a true British Isles style Gastro Pub and Restaurant — retaining the best qualities of the original Granny McCarthy's Restaurant while adding more great family favourites and dishes inspired by Irish and Scottish cuisines. The evolution is a unique blend of pub and restaurant with the desserts, breads and teas of a traditional Irish Tea Room in the space of a great destination — complemented by an amazing collection of whiskey, beer, and cocktails. Slainte!
In this podcast, Neville discusses how his family history and untold story paved the way for his now successful store on Main St in Bethlehem PA, Donegal Square as well as the wildly famous Red Stag Pub.