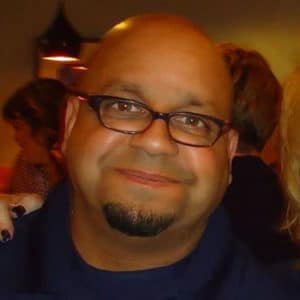 As some of you may know our military members are faced with many difficult situations while defending the United States. This week I had the honor to speak with T.Sgt. Victor Rivera. He served the United States military for over 30 years. During that time he experienced many battles, toured many countries and served our nation with his life. He was born in Philadelphia Pa. He entered the Army In February 1980, attended basic training. After boot camp he completed technical school and remained at Ft Gordon as an instructor for Combat Telecommunication Operators. In 1981 he was stationed in Kaiserslautern, Germany where he operated the Combat Telecommunications Center. In 1983 T.Sgt. Rivera departed the active duty Army and joined the Army Reserve. T.Sgt. Rivera began operating tractor trailers doing numerous tours overseas and stateside. He eventually became a tractor trailer instructor for his Unit. In 1994 T.Sgt. Rivera transferred from Army to the US Air Force Reserve.
During his Air Force career and in direct support of Operations ENDURING and IRAQI FREEDOM he deployed several times; to Kirkuk AB, Iraq, Ali AL Salem AB Kuwait, Ramstein AFB Germany, Dover AFB Delaware, Kuwait International Airport Kuwait, and Bagram AB Afghanistan. In September 2009 T.Sgt. Rivera transferred to the Air National Guard, assigned to the 193d SOW/LRS/Aerial Port in Middletown, PA which was closer to his home. He was forced to retire in 2012 after being diagnosed with Mantle Cell Lymphoma. But that did not stop him.
He found himself in and out of hospitals spending long hours during treatments. After crafting battle buddies for his daughter and while sitting for treatment in a hospital, he decided to craft a "Battle Buddy"for one of the nurses and Battle Buddy fever began. Now over seven years later his Battle Buddies are sweeping the globe and he gives the proceeds to Veterans in need. Please tune into our show and hear just how this Veteran, even in his darkest hours, still extended hope to others. Our team here at Master Your Story salutes T.Sgt Rivera for all his brave efforts and for his courageous service. Please share this with your friends.
To learn more about T.Sgt. Rivera, watch this video.