Michael Foley was born in 1966 in Bryan Mawr, Pa. He spent the majority of his childhood moving around the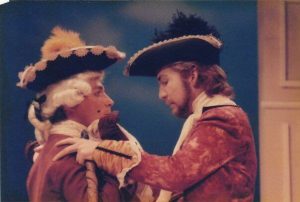 country due to his father's job which provided him with a lifelong wanderlust. He majored in Theater at Allentown College and eventually moved to New York to pursue his career.
For 25 years he worked as an actor and singer in New York and San Francisco until 2016 when he moved to Atlanta, Georgia. He is now pursuing voice over opportunities in Atlanta and volunteers regularly at the Missionaries of Charity Gift of Grace House.