Category Archives:
Master Your Story
With Eric J. Esoda CEO NEPIRC

Eric Joseph Esoda is the President & CEO of the the Northeastern Pennsylvania Industrial Resource Center (NEPIRC). Eric joined NEPIRC in 1998 and, since that time, has held positions within the organization's consulting, business development and financial management departments. Prior to joining NEPIRC, Eric worked with the New York offices of the accounting and consulting firms of Fust, Charles & Chambers, LLP and KPMG. Within those firms, his areas of specialization included manufacturing consulting, financial management, financial compliance and entrepreneurship.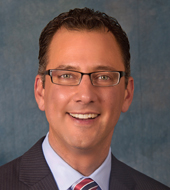 Eric has several professional publications to his credit and has been a contributing researcher and author to several statewide and national publications on the manufacturing industry, CEO learning behaviors, and the impact of various economic development policies and programs upon the business sector. As a regular presenter at national conferences, Eric has hosted workshops and keynote presentations on topics such as manufacturing innovation, innovative approaches to addressing the shortage of qualified workers, how corporate culture impacts organizational strategy and how companies can effectively use Voice-of-the-Customer feedback to make business decisions.
Eric's strong dedication to northeastern Pennsylvania's manufacturing industry led to his nomination as the nation's Manufacturing Champion of the Year in 2011 and his designation as Master of Ceremonies at the national Manufacturing Extension Partnership Awards Ceremony during each of the past two years.
An ardent supporter of our country's manufacturing industry, Eric has been called upon numerous times to provide expert testimony and presentations before various legislative committees, research teams and international audiences.
Eric holds a degree in Accounting from the University of Scranton and a Masters Degree in Accounting from Binghamton University. He is a Pennsylvania Certified Public Accountant, a former Officer of the Northeastern PA Chapter of the Pennsylvania Institute of Certified Public Accountants and is in pursuit of his Innovation Engineering Black Belt from the Manufacturing Extension Partnership, University of Maine and world-renowned innovation leader, the Eureka Ranch.
A Conversation with Dori DeCarlo

As a mom after Columbine I want to find a way to keep our schools safe and began designing a line of clear bags and backpacks. As business owners we know timing in the market places everything so I was actually about 10 years too soon.  In 2015 Safety Bags relaunched and in looking at the market place both professional and college sports require anything larger than the palm of your hand be clear which that was what led to the launch of stadiumbags.com in 2016.
 We won The Family Choice Award for products 2016, 17, 18 and 19 with a perfect score of 110 out of 110 from all 12 judges. Our stadium bags have been seen in publications from USA Today and the World Series program, to the Super Bowl program, and we'll be in Yankee magazine and the Yankees year book, too.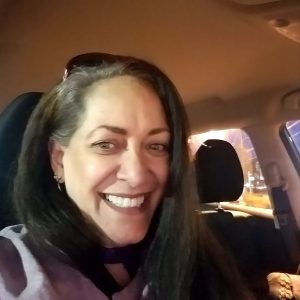 Our mission has always been keeping our school safe, but I knew as far as marketing goes I had to look at what the market would bear. I also knew that if we shined the spotlight on our stadium bags bright enough that it would finally eliminate safety bags and our niche and to keep our schools safe. This year that is my goal, all the shows that I am doing our school safety related.  
In 2017 we won the Fiverr and NY Yankees Game Changer Contest  and our new logo launched at Yankee stadium. We've been named to the Strathmore's Who's Who Worldwide for their 2018-2019 edition. 
At this point I feel that our stadium bags are on the map and doing their thing and now it's time to shift that spotlight to what's really important, our schools and the safety of our children. The other side of my mission is empowering women which has led to not only Word of Mom Radio but the development of the Word of Mom Media Network which will include our TV show that launches in March. The reality is together we can make a difference! If you win, I win, we all win. So never give up…the journey takes as long as it takes trust it! 
– Dori DeCarlo Founder and CEO , Safety Bags, Inc
You can follow us all over social media:
Facebook.com/SafetyBags 
Facebook.com/ClearStadiumBags 
Twitter.com/SafetyBags_Dori 
Linkedin.com/in/doridecarlo 
Instagram.com/SafetyBags 
Instagram.com/ClearStadiumBag 
Facebook.com/WordofMom 
Twitter.com/WoMMediaNetwork 
Instagram.com/womnetwork
SafetyBags.com  
StadiumBags.com