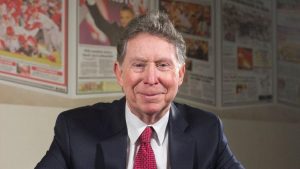 As part of our look into candidates running for PA Congressional District 7 we spent some time speaking with District Attorney Morganelli. Pennsylvania's most senior elected district attorney with 25 years experience as a state prosecutor; experienced courtroom prosecutor who has personally tried to verdict 25 First Degree Murder cases including a conviction in a case in which the body of the victim was never located; argued First Degree Murder cases in both the state and federal appellate courts; testified numerous times before State House and Senate Committees as well as U.S. House of Representatives on criminal justice issues including capital punishment, insanity defense, powers of the judiciary, racial profiling, illegal immigration and violence issues; often seen on national television – has appeared on 60 Minutes, "The O'Reilly Factor", "The Lou Dobbs Show", Connie Chung Tonight, "Donahue", and the Nancy Grace Show. Cases prosecuted have been the subject of documentary's aired on HBO, A&E Network, America's Most Wanted and the Discovery Channel. Author of "The D-Day Bank Massacre: The True Story Behind the Martin Appel case", published by Sterling House Publishing of Pittsburgh, Pennsylvania.
Please tune into the conversation and learn more about this candidate.
Want to save this content to read later? Just enter your name and email address, click submit, and it will be waiting for you in your mailbox!
Enter your Name
Enter your Email Address